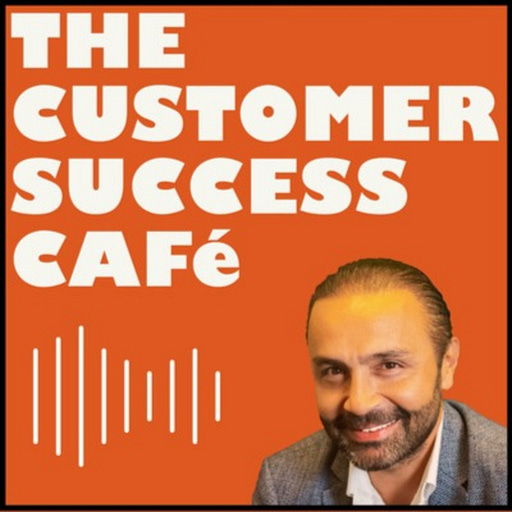 Dec 18, 2022 • 52M
#1 - CS Café Podcast - Exclusive Interview With Rav Dhaliwal
All things Customer Success, by Hakan Ozturk.
Are you ready for an episode packed with valuable insights and inspiration?
I am thrilled to introduce you to our guest on the Customer Success Cafe Podcast, none other than the CEO of SmartKarrot, Pritwi Dasgupta.
As the leader of this innovative company, Pritwi has helped businesses worldwide improve their customer retention, upselling, adoption, and overall customer experience outcomes.
He is a true thought leader in the industry, and I can assure you, his insights and expertise will leave you with a fresh perspective on how to drive growth and success in your business.
Get ready to be inspired, educated, and motivated, this is one episode you don't want to miss! Tune in now and thank you for listening.
👉Tune in and listen to this epic interview I had the pleasure to run with Prithwi.
Please rate the episode with a 5-star review :) and hit the bell to get notified as I publish a new episode every month.
Also, visit theCScafe.com to subscribe to my free CS Café newsletter where I make CS easy to digest every week.
Finally, if you're looking for a job in CS, check out topCSjobs.com, the #1 job board exclusive to Customer Success.